Scandi Stars
We shared a tutorial for these stars two years ago - Christmas Stars.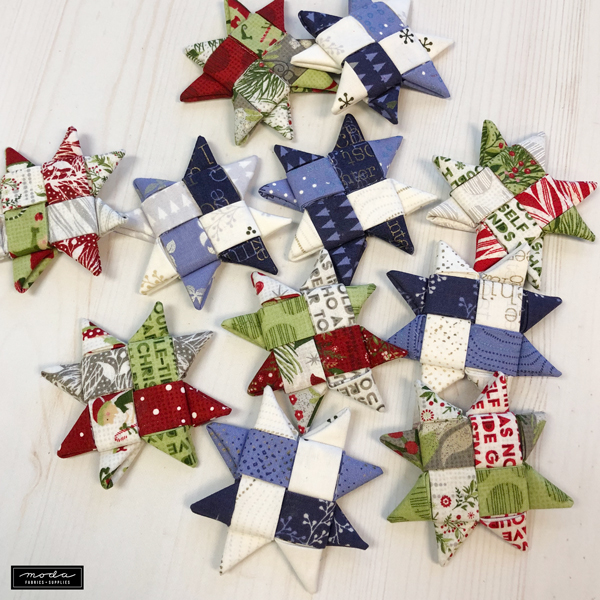 With new Christmas fabrics in the sample room - scraps, of course - a few new stars were needed.  They are relatively easy to make, and they're a great project to make with your kids.  With fabric, or with paper.
The white, blue and purple stars are made with Zen Chic's Chill, and the red, green and white stars are Naughty & Nice by BasicGrey. 
We've also turned the tutorial into a PDF - Scandi Stars Tutorial.
Happy Friday!