BH4 - Block 9
Today's featured Blockhead designer is Brigitte Heitland of Zen Chic. 
A former interior designer and student of textile design, Brigitte Heitland has been sewing since she was a young girl. After making her own clothes for many years, Brigitte discovered quilting about twelve years ago and launced her first Moda fabric line, Juggling Summer in 2012.  But she was hooked immediately.
Brigitte brings a modern, sophisticated style in her quilts.  They are are characterized by an astute simplicity, harmonious color and outstanding workmanship. Brigitte launched her brand ZEN CHIC in 2010 with her quilt patterns and soon added fabric design.  As an experienced, skilled long-arm quilter, she teaches classes on contemporary quilting techniques.  She also teaches classes on the use of color, using solids in quilts and finding inspiration for color palettes.
Brigitte is mother of three children and lives with her family in Germany. To learn more about her style and work, you're invited to visit her website – www.brigitteheitland.de
Now on to the blocks...
Brigitte has featured Frisky fabrics in one of the block versions. ( fabrics in stores very soon.)
In the other block, she has featured Celestial fabric collection in stores now.
Brigitte's block is named Cross my Mind.  Check out this video that Brigitte has shared about the block, her new book and an upcomng QAL.
to download the pattern, click here.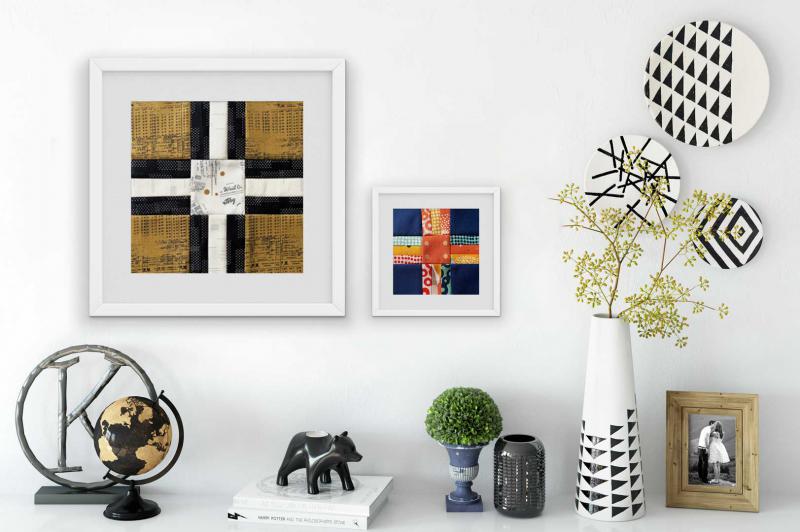 We wanted to share a few of the projects from Zen Chic featuring her Celestial collection. To get more information, sign up for her newsletter, here.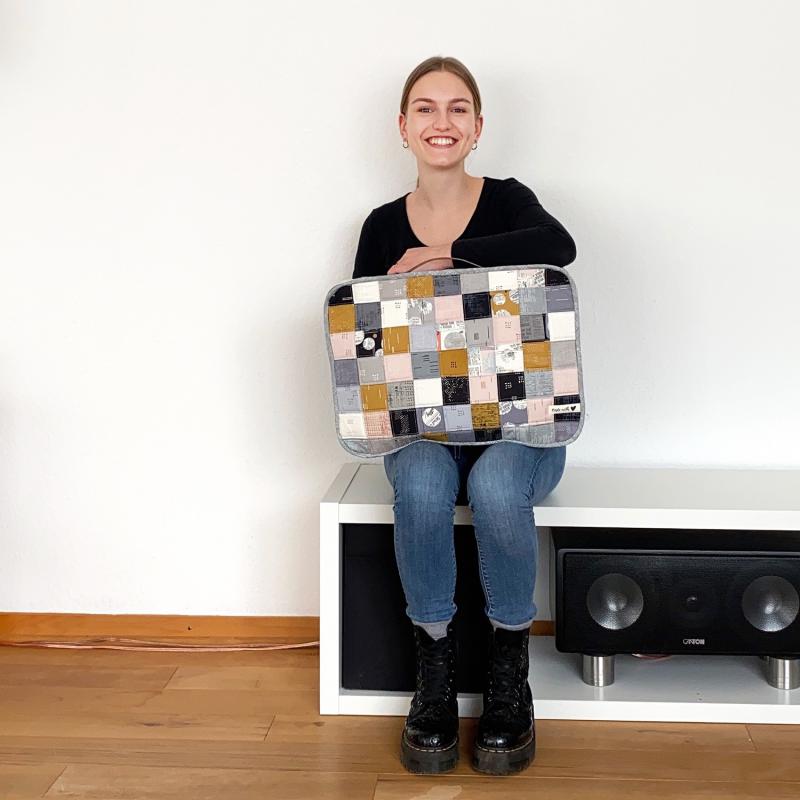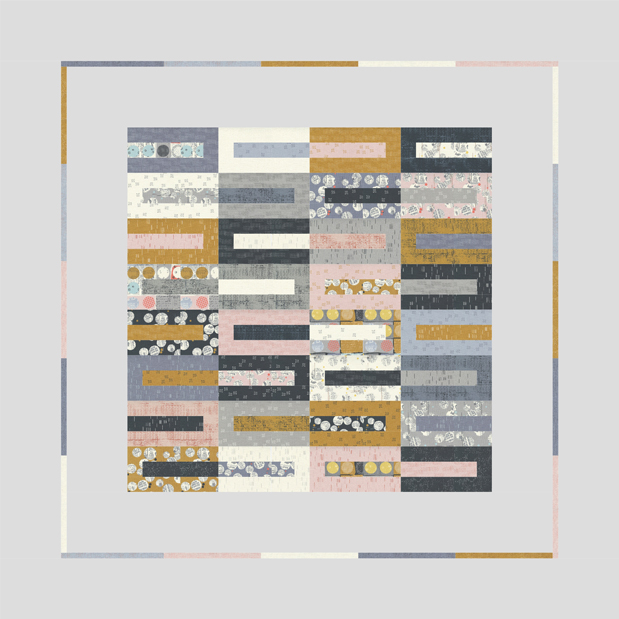 Pattern Stock #-zc-ceqp  celestial-stripes 82" x 82". This quilt can be made from JellyRolls and background yardages.
Pattern Stock # zc-xp3qp  x-and-plus   83x83. THis quilt is fat eighth friendly.
To learn more, follow Brigitte Heitland on all of the following platforms.
IG: @zenchicmoda
Blog: Brigitteheitland.de
Newsletter- SIGN UP 
This is block 9 of 29, so lots more fun to come.
If you're new, and you want to know how to join in, just start making blocks.  Everything we've shared so far can be found here - Blockheads 4 - Archive.
If you'd like to receive an e-mail on Wednesday with each new blog post, and the link to the instructions, you can sign up for that here - Inspiration+Resources Newsletter.
To receive the newsletter/e-mail, you need to sign up for it.
If you're on Facebook, be sure to check out the Blockheads Facebook group?  It's a big, supportive, lively group that is full of inspiration, ideas and some great tips.