Love Letters & Recipes
Do you remember the movie Jerry Maguire?  One of the famous lines is "You had me at hello."  
Quilt Recipes.  As soon as I saw the cover… it was the loveliest of hellos.  When images from the book began being shared, it wasn't a question of which quilt and recipe I wanted to make, it was which one would I make first.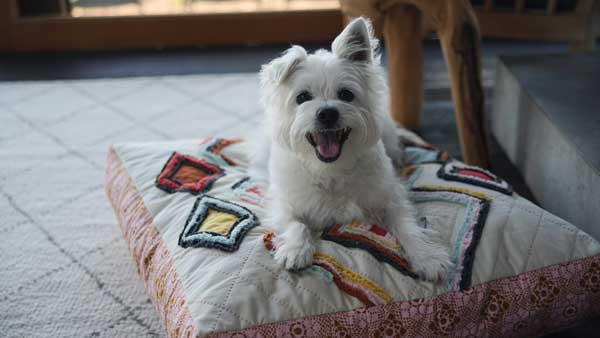 Tildy.  She's in the book, and so are the instructions for this cushion.  
Daylesford.  Clopin.  Wensleydale.  Diamond Exchange.  I love them all, though Daylesford is a favorite.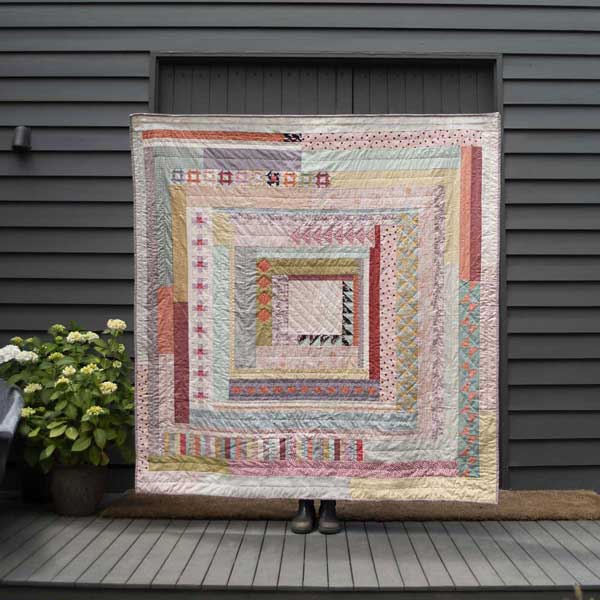 There is a Quilt Recipes quilt-along in the works so I'm already thinking about fabrics.  More details about that soon.
But let me start with the food recipes – the sweets.  As I read through the recipes, I loved that they were the sort of thing my mother and grandmothers often made.  Simple, just sweet enough treats that were fancy enough for an after-dinner dessert, and perfect for an afternoon snack.  While I love everything chocolate, the first two recipes I've made are the Syrup Soaked Orange Cake and the Oatmeal Raisin Cookies.  
I'd share pictures but I might have had a few issues – the operator-error kind.  In short, I might have over-baked the cookies, and my first attempt at Glazed Orange Slices resulted in a rather messy pile.  Even someone with expert Photoshop skills couldn't have done much to make my photos appealing.  
Despite those falters, both the cake and the cookies were very good, and quickly consumed.  I will definitely make both again soon.  Per Jen's suggestion about options, I will leave out the raisins and add butterscotch chips.  I'll let you know how both turn out.
I've had a bit better luck with the sewing projects in the book.  For work, I was asked to make something for the catalog showing Jen's next collection, The Lookout.  Because of time and size, I made the Love Letters pillow.
Working from scraps leftover from cutting the reps' samples, I chose to use just the pinks and yellows from the collection.  I also mixed in a few of Jen's Low Volume Wovens for color and variety.  
Because Jen is a hand-quilter, I persuaded another devoted hand-quilter to quilt this for me.  Laurie Simpson.  That this finished pillow will always remind me of both of these lovely ladies makes it extra-special.      
Just so you know, this block is easy to make.  But pay attention, at least when making the first couple.  I might have made one or two errors – yes, a seam ripper was required – but once I found a rhythm, I fell in love with making these blocks. So much so that I have pieces for another pillow cut out.  (Maybe two… I have an idea for a variation.) 
This block would also make a spectacular, super-scrappy one-block quilt.  From scraps, Layer Cakes, leftover Jelly Roll strips, and all of the above.  That's now on the list too.
Aunt Sukey's is also in the works.
(Yes, one of my favorite things about Quilt Recipes is the photography.)
I confess that I was very tempted to copy be inspired by Jen's quilt made with Lollies.  Then I ran across a bundle I'd put together using shades of blue, navy, aqua, and citron.  The fabrics are from Linzee McCray's Flowers for Freya, Robin Pickens' Cottage Bleu, Zen Chic's Dance In Paris, and Anne Sutton's Crystal Lane.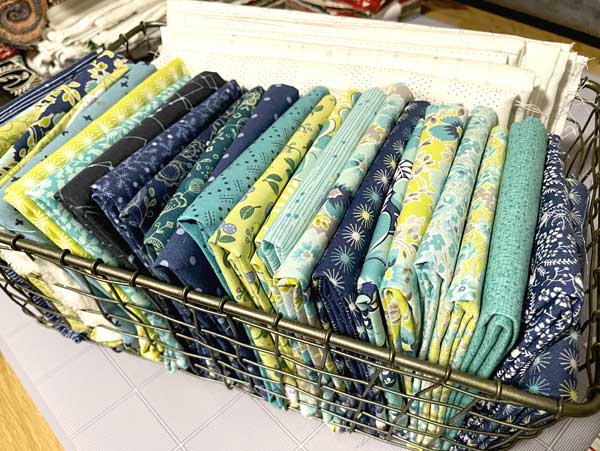 I've started cutting out the pieces for the flying geese units, and I think a scrappy binding might be in order.  So that I can put this on my bed, I'll make five extra blocks for a square quilt.
I knew from the pictures that I would love the book, but it's even better than that.  What I have enjoyed the most is that the text and photography has given the book a personal feel.  It's as though we've been invited into Jen's home, where the aesthetic is a lovely mix of contemporary and traditional, where the feeling is warm and full of spirit.  
Quilt Recipes.  It really did have me at hello.
------------------------------------
What to tell you about the Quilt Recipes quilt-along.  It's a little different from many quilt-alongs, in that it's informal.  Organized but not structured.  Make any project you like, and make it at your own pace.  We're sharing tips, ideas and encouraging each other's progress.  We'll be sharing more about it in the coming weeks so watch this space.  And social media.  
If you haven't seen them, we have several videos about Quilt Recipes and Jen's next collection that are excellent.
Choosing Colour and Fabric with Jen
Jen on Stitching, Notions & Fabrics
Jen Kingwell's Quilt Recipes
Jen Kingwell's The Lookout