In the Stars

YIELD
This quilt finishes at 60" x 80".
INGREDIENTS
1 half yard bundle
½ yard binding
5½ yards backing
For each of 20 blocks, cut:
PRINT A
(2) 5" squares
(2) 4½" squares
PRINT B
(2) 5" squares
(2) 4½" squares
PRINT C (BACKGROUND)
(4) 5" squares
(4) 4½" squares
INSTRUCTIONS
STEP 1. HALF SQUARE TRIANGLES (HST)
Mark a diagonal pencil line on the wrong side of Print A. Place right sides together with Print C. Sew ¼" away from each side of the marked line. Cut apart on the line and  press. Trim to 4½" square. Repeat with Print B and remaining Print C 5" squares.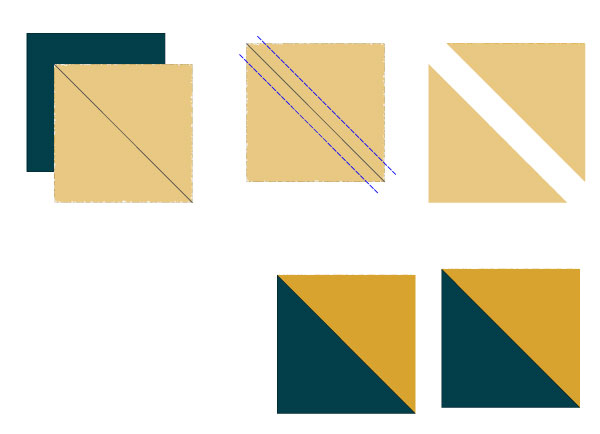 STEP 2. ASSEMBLE BLOCK
Join block units together as shown.
STEP 3. ASSEMBLE QUILT
Assemble quilt in 4 x 5 arrangement.
Baste, quilt and bind as desired.