UnBoxed ~ Jungle Paradise
UnBoxed ~ Jungle Paradise
Hi Everyone!  I want to share a little about my newest collection in stores called Jungle Paradise.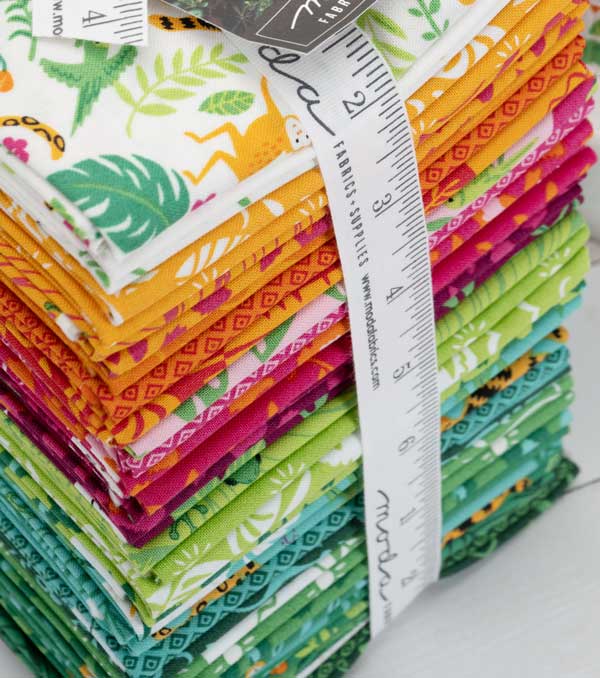 This collection was inspired by my honeymoon to Belize and Guatemala eighteen years ago.  (Yes, eighteen years ago!)  You may ask how a collection could come out of something that happened so long ago.  Well, during the pandemic I was looking through old pictures, and longing for the day that we could travel again.  I came upon some old photos from my honeymoon and fell in love with that vacation all over again.  So many ideas flooded my mind and I guess I could say the rest is history or Jungle Paradise.   When in Belize we saw a lot of wildlife and got pretty close and personal with some.  I thought tropical birds would be perfect for some of the prints.
The colors were also so vivid and beautiful and I wanted to incorporate this into my collection.  Lush greens and intense pinks and oranges were everywhere and I just had to include it in this collection.
There are a lot of jungle collections out there, but I wanted mine to be different and by use of color and illustration, I wanted to create a collection that was both sophisticated yet novel at the same time.  People could use the prints in their living areas but they could also use them in a nursery or child's room.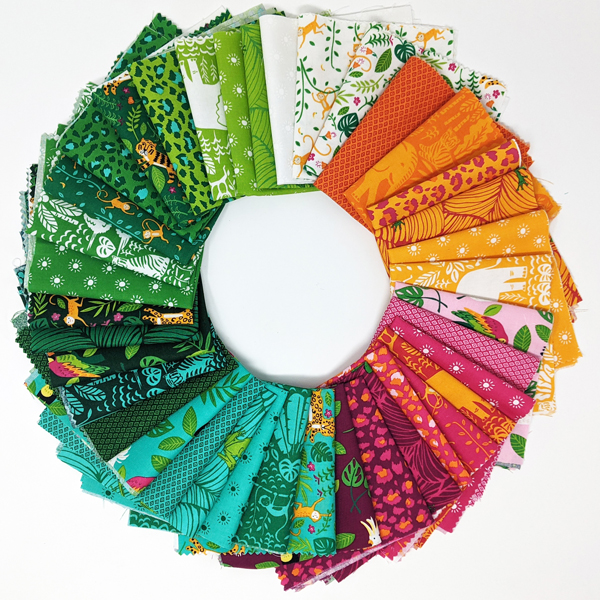 I also used this same formula for the quilts I designed for this collection. There are some bold, modern designs, and also some novel designs that are perfect for kids.  
I'm always asked about the specific fabrics I use so the patterns now include that, and the yardage for each.   
SIH 061 - Tropical Sampler.  This sampler has different blocks in a straight setting, but the number of pieces makes this an Intermediate level quilt.  Measures 76½" x 76½".
SIH 603 - Pineapple Pop.  These colorful pineapples remind me of my trip!  It measures 62" x 84" and is rated for Advanced Beginners.
SIH 059 - Funny Monkey.  At 45½" x 63", these monkeys make a bright, funny throw for kids.  
SIH 062 - Zig Zag.  I liked this design so much, I made it twice.  This is the green and teal version.
And an orange, pink and maroon Zig Zag quilt.  Finishing at 68" x 80", this quilt is for Advanced Beginners.
I didn't get a picture of my Block Print quilt.  It's SIH 060, and you can see it here.  
There are two panels in Jungle Paradise, a book and a set of stuffed animals.  
The Jungle Paradise Book Panel is #20780 11, and it measures 36" x 60".
Aren't these finger puppets cute?  The book measures approx. 9" x 9".  
The Stuffed Animal Panel measures 36" x 44" and makes four animals.  It is #20781 11.
The finished stuffed animals are approx. 12" tall.
This summer I joined the quilt-along using Susan Ache's Sampler Spree book.  I used Jungle Paradise for all my blocks to show how the collection could be used in a variety of different color combinations.  The quilt-along really showcased the collection and the many different possibilities this collection offers.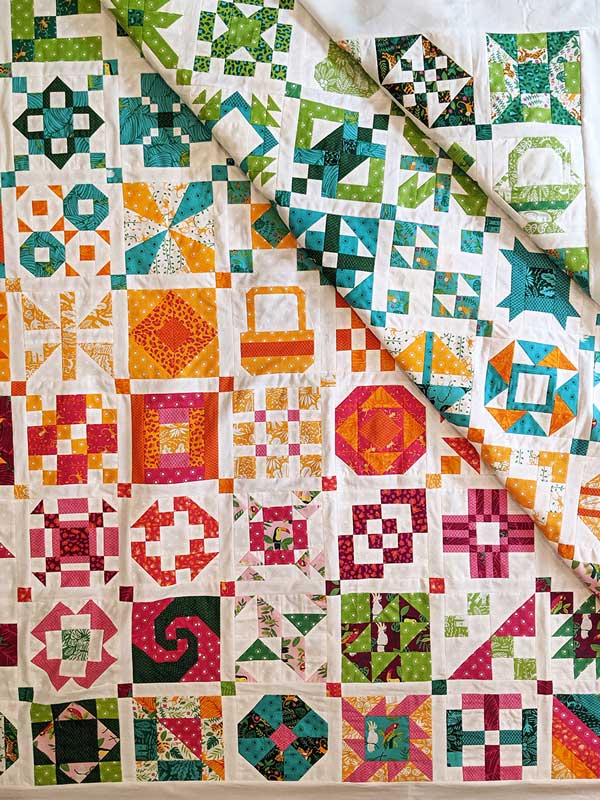 Sampler Spree
Each week, there were at least ten blocks to make, and they were made using a single color.  I used the colors in my collection, and I did combine colors for some blocks.  
My quilt has one-hundred 6" blocks, and I laid them out by color.  I think it shows how a well Jungle Paradise works with different designs, including a more traditional sampler quilt.
Thank you so much for reading about the inspiration behind my Jungle Paradise collection.  I hope it inspires your next project!
For more with Stacy: